Need Help Starting a Small Business?
5 Common Mistakes When Starting a Business
It never ceases to amaze entrepreneurs how certain seemingly simple decisions, made during the early years of their business startup, can become fatal errors down the road. After meeting with many business owners across a broad spectrum of industries it's common to find them enduring the consequences of the same, or similar, errors over and over again. In most cases these early errors become very costly when its comes time to sell the business. In some cases they are fatal.   Read more…
Bank Loans
Entrepreneurs growing a business from Startup, to Main Street Small Business, to Middle Market, to an IPO typically turn to local community and regional banks, as well as Credit Unions, for business capital.  Such loans are offered to businesses based on three factors known as the three C's in bank lending:
Cash Flow
Collateral
Credit History (or Credit Score)
In recent years, commercial banks and credit unions have tightened up their lending/loan criteria to such a degree that obtaining loans is restricted to those businesses with a proven track record of profitability.  The last two years financial performance is of utmost importance to loan underwriters.  And the underlying credit score of the business owner(s) serves as the guidepost for lenders.  Without a good personal credit score, certain lenders will simply opt out or decline the loan request for proposal.  In such cases, the business is forced to seek alternative lending companies at  higher costs of capital.
Bank and credit union term loans are best suited to permanent financing needs.  In other words, if the entrepreneur needs to finance an asset or investment with a useful life of several or more years, term loans are most appropriate.  Likewise, if an improvement to real property is in need of financing, a long term, such as 10 years or more is advisable.
Banks and credit unions also offer qualified businesses a Line of Credit to meet short-term or day-to-day cash needs.  Such operating funds, made available through a line of credit, allow the entrepreneur to pay his trade invoices and to meet payroll while waiting for his customers/clients to pay their invoices.  Without a business line of credit, most businesses, small and large alike, would be forced to close their doors.  Lines of Credit are in many cases secured by and tied to trade Accounts Receivable.
When a business does not meet the Cash Flow and Collateral requirements to qualify for a loan, a Small Business Administration (SBA) Loan may be offered.  In such a case, the bank makes the loan to the business and the SBA stands behind the bank to guarantee a portion of the loan in case of default.
Friends and Family 
Raising business capital from friends and family is the most common path and largest source of funds for startups.  Business capital from friends and family is based on their comfort and confidence in the entrepreneur.  Typically friends and family do not have the financial or business savvy to  evaluate capital needs properly or judge the financial soundness of a business.  For this reason, many refer to this source of business capital as 'Friends, Family and Fools' capital.
The friends and family business capital source may be the only option for the startup. If so, the entrepreneur is well advised to accept a loan or investment only from friends and family members who can afford to lose their capital.  And careful consideration should be given to how the relationship may change if the loan or investment is not repaid or successful.  Proper structuring of the loan or investment is important when using the friends and family to start or grow a business.   Click here for additional information about the steps to take when friends and family invest in a business.
Entrepreneurs are known for recognizing and pursuing many opportunities in the marketplace simultaneously or in a serial fashion. In fact, such entrepreneurs may be referred to as  'serial entrepreneurs.' It is not unusual for such serial entrepreneurs to create multiple business entities to hold their multiple and varied business endeavors. Doing so is commonplace and provides certain limitation of legal liability for the serial entrepreneur.
Such business entities may include a Limited Liability Company (LLC), C or S Corporation, and/or Partnership.  Each in its own way  protects the entrepreneur's personal assets from potential risks such as lawsuits and other claims against the business.  In recent years, the practice of forming layered, multiple business entities has gained increased interest among entrepreneurs desiring to start a new businesses.   Read more…
Recent posts about Starting a Business…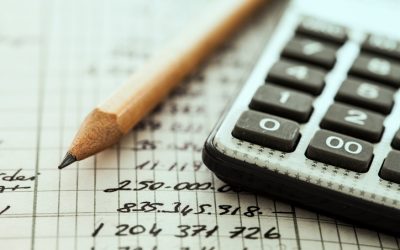 Net equity value is the fair market value of a business's assets minus its liabilities. The net equity value is used to determine a business's net worth – or the funds that would be left over and available to shareholders if all liabilities and debts were paid off....
read more