let's start with how we define
the life of an entrepreneur
Entrepreneurship...
is a journey of learning, failing, picking up the pieces. There are no shortcuts.
Every so often...
we have a BIG WIN. Celebrate the victories.
Collaborative resources...
for small business owners are scarce. So, let's help one another.
Owning a business offers us...
a meaningful way to contribute to our employees and our family's lives, communities, and those in need. This is my life's purpose.
Growing a valuable business...
means keeping our promises. To make a difference for others while living a life we love.
Exit Promise offers small business owners resources to start, grow and ultimately sell a valuable business.
Small business owners rely on us to cut through unfamiliar terminology and new problems by delivering experienced advisors to help.   And help for the small business owner comes in the form of blog posts, online tools, e-books, Q&A and real conversations with professional, licensed advisors.
That will become clear if you allow me to share a story with you…
I'm pleased to meet you…  My name is Holly Magister and I'm the founder of Exit Promise. By the summer of 2008, I had been operating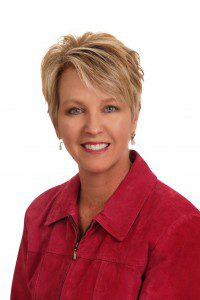 my tax and financial planning practice for nearly twenty years when we began a research project with a college student intern. We wanted to learn more about the possibility of delivering financial services to business owners via the internet.
As we were exploring how the internet could help business owners, I recalled how much had changed since the start of my career.  When I first began working with my tax clients in 1989, our meetings would be in my dining room and I stored their records under the table in corrugated boxes. Nothing fancy whatsoever!
I didn't own a computer and my tools included a pencil, eraser, calculator and typewriter.  So, the notion that financial services could be delivered  to business owners through the internet, even as recent as 2008, seemed rather far-fetched.
Keeping Promises
While working with business owners as their tax and financial advisor, I also handled many business sales in a supporting role to other advisors.
Eventually, I began to represent clients as their lead advisor, or intermediary, in the sale of their businesses.  
It was through these experiences I recognized how virtually all of them would make a similar statement to me.  It would go something like this: "Oh no, we're going to have to change this deal. I promised two employees …"  You may replace the words 'two employees' with 'my wife', 'my partner', 'my children' or whomever you like. While they were selling their businesses, the conversations with my clients would be about the 'promises' they made to others when they started and/or while they operated their businesses.
During those years, many entrepreneurs also expressed their deep desire to sell a valuable business when the time was right for them. In fact, they would tell me they 'promised' themselves they would ultimately sell a valuable business!
Equally frustrating to many of my business clients was the sad fact that their businesses were financially broken. What I mean to say is this: I found many entrepreneurs, regardless of the size of their business, didn't know the source or root cause of their financial struggles.
It became very clear most entrepreneurs did not have the financial, tax, or M&A education and experience to grow a valuable business or adequately prepare to sell their business. Despite their good intentions, keeping their promises would never be possible.  So, I set out to change this.
After much deliberation, I sold my tax and financial planning practice in 2009 so I could devote myself exclusively to helping business owners prepare for the sale or transfer of their business. Sometimes the businesses are sold to third parties and in many cases, the businesses are transferred to employees, the next generation or other stakeholders.
And in 2010, we launched ExitPromise.com to help business owners access the assistance they need to achieve the same goal.
Today, Exit Promise offers many free tools, several hundred articles and Q&A with our Small Business Advisors who are eager to help business owners succeed. We strive to be a valuable resource to every business owner who raises their hand and asks for help. Welcome!