Featured Advisor
Matt Gilbert
Founder of a business that sold to a Fortune 300 buyer.

Second largest stakeholder and executive in a company that sold to a Fortune 500 buyer.

CEO and shareholder of a business that sold to a Private Equity Buyer.

Past and present Member of several Boards of Directors including for-profit and non-profit organizations.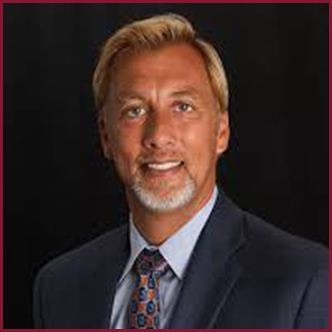 Specialty
Strategic Business Planning Advisory
Exit Planning and Execution
M&A for Privately-held businesses
Sell-Side Specialist for Middle and Lower-Middle Market Businesses
Education
Texas Tech University
Lee College
South Plains College
Texas Engineering Extension Service (TEEX)
South Texas College of Law (Business Mediation)
Private Pilot (IFR)
What You May Like to Know About Me
Matt Gilbert is Co-Founder and a Managing Partner of Gilbert & Pardue Business Advisors (GaP).  With over 25 years of experience as Partner/President/CEO/Shareholder of successful middle and lower-middle market businesses, Matt has a wealth of experience in transactions where his ownership, livelihood, and funds were personally at stake.  He brings clients the perspective of having been "in their shoes" when evaluating tuck-in acquisitions, taking on debt, evaluating and buying businesses, restructuring personnel and processes, and selling a business outright.
Matt has committed himself to building a firm capable of bringing "Investment Banking Quality" services and attention to business owners in the middle and lower-middle market.  During each of Matt's personal exits as a business owner, he found that he was unable to connect with a broker whose interests were aligned with his and those of the other shareholders.  Having faced this scenario multiple times in his career, Matt has a keen understanding of an owner's mindset when selling assets or equity.  Guiding business owners/partners to convert the intangible wealth they have created on financial statements into actual cash available for funding the next phase of life is his goal in every sell-side transaction.
When not serving as a trusted advisor, or spending time with his growing family which includes his wife Karen and 4 daughters, their families (4 grandsons- so far) and his and Karen's parents; Matt enjoys serving in his Church, relaxing at the lake, hunting Texas game and traveling with family.  He and Karen support several charities including The Cooper Warren Pediatric Palliative Care Foundation and The Service League of Baytown.
References
What People Are Saying
Matt is a world-class top notch business broker who goes above and beyond the call of duty to serve his clients, seeks out compatible buy/sell opportunities as opposed to attempting to fit a square peg in a round hole, and who truly operates in the best interest of the parties involved as opposed to looking out for his personal commission maximization. If you're looking for a business broker who delivers results, operates fairly and ethically, and who will jump through hoops to ensure you get more bang for your buck and maximize your return on investment in business buy/sell deals, Matt is definitely the BEST! I have operated as a CFO in an advisory role for 20+ years and have had numerous clients in a variety industries who have benefited from his valuation expertise and will continue to actively recommend him.
Matt has an incredible set of business skills that defy most every label. He has been involved in numerous mergers and acquisitions of small to midsize companies, private and publicly owned, since the 1990's. I have known him since his early days and he has always impressed me with his ability to keep the negotiations open while remaining positive for all parties involved. His stellar morals and ethics are founded on true character. I trust him because Matt gets it done with a win/win.