Featured Advisor
Julie Kline
J.D., Allegheny County Bar Association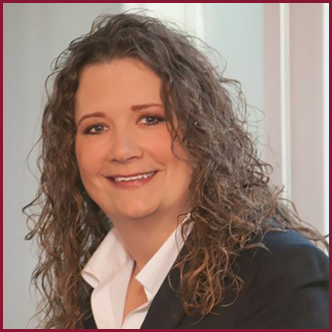 Practice Area
Pennsylvania
Specialty
Corporate and Real Estate Transactions
Business Transition and Succession Planning
Education
J.D.—University of Pittsburgh School of Law
Bachelor of Science—Business Administration and Finance from Miami University
What You May Like to Know About Me
Julie Kline works with business owners on corporate and real estate transactions, succession, and estate planning. She plays a general counsel role (a "quarterback," as she says) on transactions and counsels clients on issues like business transition and succession planning, and estate planning.
She has a background in finance, and has always been very "numbers" and business focused. She enjoys spending time with her husband, her dog, and her golf clubs.
Throughout her career, she has advised companies and their owners in all facets of their business interests. Julie's finance and legal background enables her to counsel clients in mergers and acquisitions, recapitalizations, real estate transactions, estate planning and wealth transfer matters, succession planning, non-profits and family foundations, and individual and corporate tax planning. From startups to mature companies, she advises business owners on various legal matters, with a focus on the significant business issues at hand.
Julie has served as a volunteer member on advisory panels for PowerLink – now part of Seton Hill University's E-Magnify, an organization assisting women-owned businesses.