Most private company owners fail to maximize the value of their business by selling at the optimum time.  Engrossed in running the business, they work on long after the best point to realize the wealth they have created.
The vast majority of private company owners wait too long to sell their business
You might think this a bold statement.  Perhaps even an exaggeration to grab the reader's attention.  Nothing could be further from the truth.  A recent meeting with a potential client is a perfect illustration of my claim.
Last year I met the owner of a sizeable engineering business and his wife at a fashionable restaurant in central London.  After the initial pleasantries John was keen to get down to business.  After a brief description of his company, out popped a sentence I have heard from many private business owners:
"I know we could have got more for the business a few years ago, but I just wasn't ready to retire".
John had fallen into a trap that catches many private business owners.  He saw his business as a vocation, when in fact it is both a vocation and a financial asset.  He had had worked on well past normal retirement age because he loved the buzz of running a business.  In truth he had done better than many of the potential clients we meet.  His business remained profitable, although sales and income had gently declined over the last few years.  The hard facts were that the business had become a bit old-fashioned – rather like its owner. The manufacturing assets were well maintained but far from state of the art.  Web presence on the commercial side was perfunctory at best.  Good customers had leaked away to competitors with a more forward looking approach.  The business was probably worth half of what it would have sold for five years earlier.
On the taxi ride back to the hotel my mind wandered to previous meetings with owners of slightly faded businesses.  Most of these companies found a buyer, but not at the price they would have reached a few years earlier.  For John this was not a life-changing problem.  He had taken sound financial advice over the years and invested wisely outside the business.   For some of the others, selling the business was to be the main source of capital to fund their retirement.
Most of the wealthy former company owners I know sold at the peak
This is another bold statement I know – but one born of experience.  For the last couple of weeks I have been helping my son learn lines for a school production of Shakespeare's Julius Caesar.  As with so many of life's imponderables the Bard has something useful to say:
"There is a tide in the affairs of men.
Which, taken at the flood, leads on to fortune ….
And we must take the current when it serves,
Or lose our ventures."
This is an insight that every private company owner should take to heart.  Businesses always sell for a better price when they are growing, innovating, and increasing market share.  Buyers pay for the opportunity to benefit from the future profitability of a business – not its past glories.  They only pay a full price if they believe turnover and income will continue to grow.  For the company owner, picking the right time to sell can be the difference between a comfortable retirement and just getting by.  It is an essential part of generating serious wealth.
How do you spot the right time to sell?
This is a difficult aspect of building a business to get right.  Of the hundred or so businesses we have sold since founding Select Business Sales probably no more than ten were truly sold at their peak.  Of these, at least fifty percent received an unsolicited approach from the eventual buyer.  This means roughly one in twenty of our clients made a conscious decision to sell their business at the perfect time.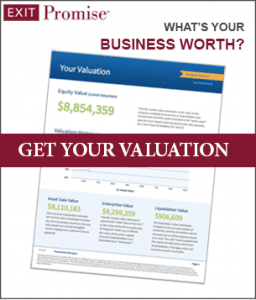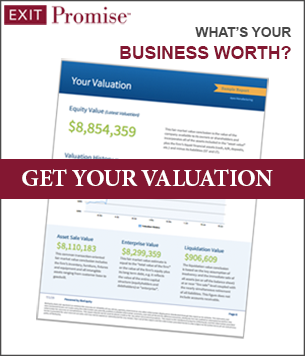 This was a small enough sample for me to do some in-person investigation.  I called a few of our past clients and asked them how they had arrived at the decision to sell.  Here are a couple of their answers.
Sunhil sold his food business to a multinational ingredients company.  After a decade rolling along at £3-4 million turnover, some years very profitable and others less so, he had broken into four big accounts that quadrupled the size of his company in a little over three years.  Timing and luck as well as his own hard work had played a part in winning these new accounts. Losing just a couple of customers could knock millions of the value of his company.  Having lost customers in the past he was not prepared to take a chance with his family's future.
Brian had inherited a packaging supplies company from his father.  Dad worked on into his early seventies, but little had changed at the company in the last few years.  When Brian quit his successful corporate career to take the business over it was in a perilous state.  His corporate experience had trained Brian to look at the business with a more dispassionate eye than his father – to see it as financial asset rather than a vocation.  After five years hard work the business was growing strongly and making good profits.  He decided this was the ideal time to cash the asset in.
At first sight these two stories have little in common – but there is a common thread.  Both owners had made the leap to see their business was a financial asset, and a financial asset that made up the bulk of their family's wealth.  Both had seen the value of this asset trend up and down with the performance of the business, and had come to realize that having most of their family wealth tied up in a volatile asset was a high risk position.  Whatever the emotional attraction of working on, they could see the smart move was to cash the asset in.  They had more to lose if things went wrong than they were likely to gain by staying on.