It's difficult to get started on the right path.
Which is exactly why we created ExitPromise.
Over the past 10 years, our Featured Advisors have helped more than one million business owners, like you.
And we don't plan on slowing down anytime soon.
Our Latest Startup Blog Posts: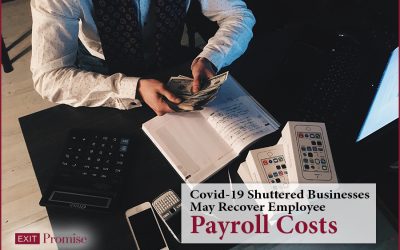 Due to the wide media coverage over the availability of PPP Loans, the subsequent funding drought, and the numerous complexities involved in obtaining these loans, many business owners overlooked a different way to recover employee payroll costs if their business had been mandated to shut down by a governing authority or if their revenue had plummeted due to the Covid-19 pandemic.
The Employee Retention Credit, under the CARES Act Section 2301, offers a viable and alternative way to recover payroll costs for any type of employer, except state and local government entities, regardless of their size.
read more
Click for Additional Posts on These Topics: