Growing a Business Recent Posts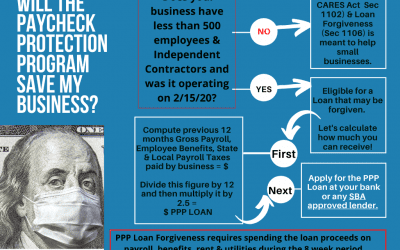 On Friday, March 27, 2020, the Paycheck Protection (Loan) Program (PPL) for small businesses was approved as part of the Coronavirus Aid, Relief, and Economic Security (CARES) Act. This new law is intended to help small business owners in an unprecedented way.
First, while the Paycheck Protection Program Loan will be initially set up by banks and approved by the SBA under section 7 (a), unlike other SBA loan programs, the PPL is guaranteed 100% by the SBA.
Second, if the proceeds of the loan are used by business owners as Congress, the Senate and President Trump intended, the loan will be forgiven.
read more
Click for Additional Posts on These Topics: