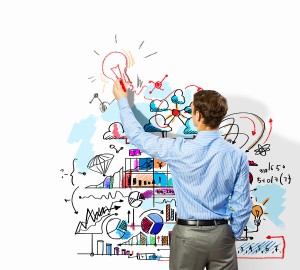 Much debate surrounds the notion that an entrepreneur is born with innate entrepreneurial abilities. Many believe that specific genes are present in all successful entrepreneurs. In fact, a 2008 study of identical versus fraternal twins conducted by Scott Shane of Case Western Reserve University, Nicos Nicolaou of the University of Cyprus, and other researchers from the King's College in London concluded a tendency to engage in entrepreneurship was indeed genetic and heritable.
The study measured engagement in entrepreneurship in a variety of ways including self-employment, business startup, and even serial entrepreneurship. However, what the study did not measure was the correlation between genes and the ability for an entrepreneur to be successful. Yet it's been my observation that successful entrepreneurs exhibit six behaviors over and over, time and again… Read more.
Holly A. Magister, CPA, CFP®, is the founder of Enterprise Transitions, LP, an Emerging Business and Exit Planning firm. She helps entrepreneurs assess, re-align, and accelerate their business with the intent of ultimately executing its top-dollar sale.
Holly also founded ExitPromise.com and to date has answered more than 2,000 questions asked by business owners about starting, growing and selling a business.