Featured Advisor
Kwame Dougan
Juris Doctor (J.D.), Law

Master of Science (MSc), International Relations

B.A., Political Science and Law & Society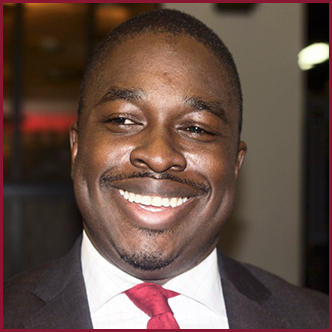 Practice Area
New York
New Jersey
Specialty
Attorney – Business Law Including Startups
Exit Planning
Family Business Advisor
Insurance – Life, Health, Disability, and Long Term Care
Tax – Audit and Appeal Representation
Education
Columbia University School of Law
London School of Economics and Political Science
York University
What You May Like to Know About Me
Kwame L. Dougan is an attorney at Scotch and Firm Law and Strategy Group, providing holistic solutions for clients with wide-ranging needs involving law, finance, and policy.
References
What People Are Saying
I have engaged Kwame via his firm (Scotch and Palm) on a number of cross-border transactions. He helped me negotiate a term sheet with a potential investor and is currently helping our venture fund seek redress on a fraud matter. In every case, I have found Kwame to be conscientious, dutiful and he really puts his clients interest first. His advice saved me a healthy amount of money, I wholeheartedly recommend him.
Very grateful for Kwame's help and clear, lucid counsel! Kwame was kind and very patient with my questions.