Growing & Selling
a Valuable Business
Creating a valuable business to support your family or to sell is incredibly difficult.  We get that.
We also know most business owners do not have a formal education in accounting, finance or law.  And yet you are expected to understand these complex and important matters.
ExitPromise.com was founded to help business owners succeed.
So far, our Featured Advisors have helped more than one million business owners like you.
Ask your questions on any post.
One of our Advisors will answer.
It's free.
Access our Business Valuation Tool.
Find out if you're ready to sell your business.
Our Latest Grow & Sell Blog Posts: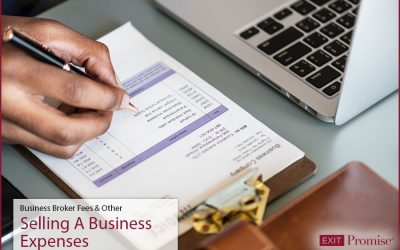 When it comes to the sale of a business, there are a number of costs – both expected and unplanned – all business owners should understand before they agree to sell their business. A few of our Featured Advisors have weighed in, offering their expertise and perspective to explain the costs – from business broker fees and legal costs to hidden fees – as they relate to selling a business.
read more
Click for Additional Posts on These Topics: