About Us
ExitPromise.com is dedicated to Help Entrepreneurs Grow and Sell a Valuable Business.
Members of the network learn how to make their business "exit ready" by accessing ASK an Expert, articles, whitepapers and tools, as well as a growing community of entrepreneurs.
The exit planning network was founded by Holly Magister who for the last 30 years has been working with a several hundred entrepreneurs serving as their advisor, CPA and Certified Financial Planner. In doing so, she recognized that most entrepreneurs were eager to learn more about how to grow and sell their business and exit planning, however found it difficult to find affordable advice from the experts in business.
To address this need, she created ExitPromise.com and gathered the experts in business to contribute resources and answer member's questions about exit planning strategies.  Here, entrepreneurs have free access to various professionals and their peers in an open Ask an Expert forum. Through this access, along with the collaborative opportunities with other members, ExitPromise offers its members effective exit planning strategies, resources and help to grow and sell a valuable business.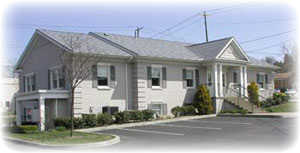 Holly continues to consult with middle market business owners and their families. She and her husband Mike have also built, acquired and sold several businesses of their own.
ExitPromise.com offers free access to its members and we welcome your participation!
Telephone: (888) 402-0030     3875 Old William Penn Highway | Suite 3 | Murrysville PA 15668