Busy entrepreneurs need to be aware of several important changes in federal 2017 Business Tax Filing Deadlines for the calendar year ending 12/31/2016.
Most notably is now employers have one month less to file Forms W-2 and 1099 MISC with the Federal Government. In the past, this information was due on February 28th. Now both the recipient and the IRS must receive these documents by January 31st.
Similarly, Partnership Form 1065 is now due a month earlier on March 15th . On the other hand, C Corporations have an additional month to file Form 1120. Its due date is now April 18th.
Here's where you can find the Federal Extension Form to print and complete:  Federal Form 7004
And here's where you will need to mail it:  Mailing Addresses for Federal Form 7004
These changes as well as other important 2017 Federal Tax Filing Dates are summarized below.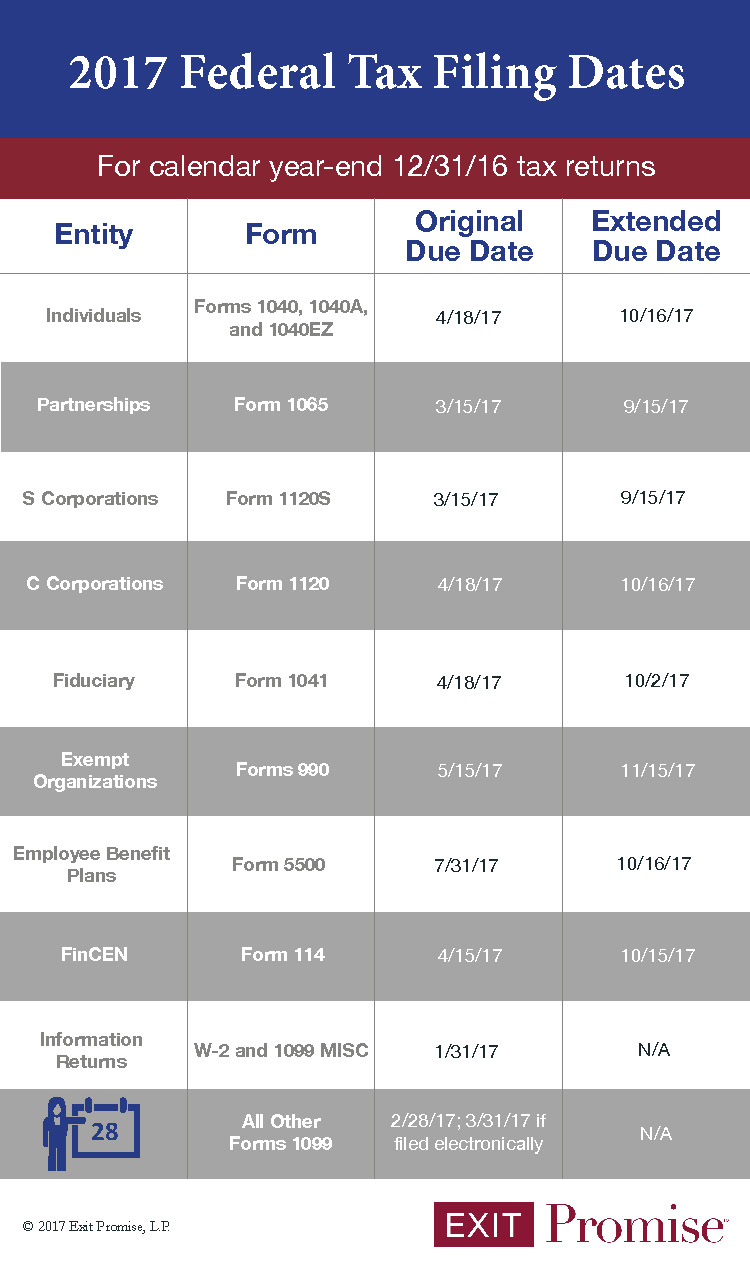 –
Holly A. Magister, CPA, CFP®, is the founder of Enterprise Transitions, LP, an Emerging Business and Exit Planning firm. She helps entrepreneurs assess, re-align, and accelerate their business with the intent of ultimately executing its top-dollar sale.
Holly also founded ExitPromise.com and to date has answered more than 2,000 questions asked by business owners about starting, growing and selling a business.
Latest posts by Holly Magister, CPA, CFP