Often entrepreneurs find themselves in a situation where their commercial bank considers their existing line of credit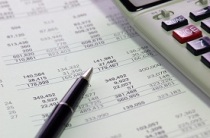 too risky to extend or renew. This places the entrepreneur and their banker at odds, and many times pushes the business owner to take drastic steps to keep their company's doors open and paychecks coming. Has this happened to you or one of your fellow entrepreneurs? Need to find bank alternatives?
Since the great recession hit, many business owners received such bad news from their banker and found themselves scrambling for capital. Many were told they were no longer bankable because:
The company's debt to equity ratio was too high
The company had insufficient cash flow
Because of the loss of a significant customer/client, the company's borrowing base was inadequate
The company is in an Industry in which the bank no longer wants to be involved
Serving in the capacity of an advisor to entrepreneurs, I find the "being in the wrong industry" reason most troubling, and frankly unfair. In some cases, these businesses were very profitable and NEVER missed a loan or line of credit payment. EVER!
How Does One Manage a Growing Business without Access to Capital?
During the height of the great recession, we were seeking alternative sources of business capital on behalf of our clients and were fortunate to find options available, albeit they were very expensive. The keys to resolving the lack of capital problem were:
Knowing where to go for a temporary fix;
and implementing a plan to return to having a bankable company.
Recently, I came across a terrific article regarding bank loan alternatives in the New York Times and wished I had such a great resource a few years ago! So, I thought I would share it.
Implementing a plan to become bankable again will be the topic of my next blog post. Until then, do you know any fellow entrepreneurs who may need to find a bank loan alternative? If so, please feel free to share!
Holly A. Magister, CPA, CFP®, is the founder of Enterprise Transitions, LP, an Emerging Business and Exit Planning firm. She helps entrepreneurs assess, re-align, and accelerate their business with the intent of ultimately executing its top-dollar sale.
Holly also founded ExitPromise.com and to date has answered more than 2,000 questions asked by business owners about starting, growing and selling a business.
Latest posts by Holly Magister, CPA, CFP