Latest posts by Holly Magister, CPA, CFP
(see all)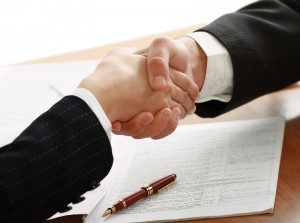 When you sell a business, typically you will find language in the Stock or Asset Purchase Agreement that defines exactly what the Seller and the Buyer agree to do or guarantee as part of the transaction. In other words, each may agree to make the other party not responsible. The term used to identify this particular form of guarantee is indemnification.
To indemnify another party in the sale or purchase of a business means the party being indemnified is not responsible.
Often the language in a Stock or Asset Purchase Agreement related to the indemnification clause in the sale of a business is hotly debated by the buyer's and seller's respective legal counsels.
The reason for this elevated attention to the indemnification language has to do with post-closing liabilities. If one party in the transaction indemnifies the other with regard to a specific matter and that matter triggers a financial loss after the acquisition or sale has closed, then the party who indemnified the other may be held financially responsible up to the amount of the loss sustained.
Because the legal and financial ramifications may be extensive, it's advisable to insist that legal counsel clearly spells out for the seller or buyer the potential risks associated with an indemnification clause in the sale of a business.
Click to rate this post!
Total Votes:

1

Average Rating:

5